Positive Training
Because DogSpeak vehemently discourages any type of aversive training techniques, including the use of shock, choke or pinch collars.  Our goal is to teach you how to effectively communicate with your dog in order to teach appropriate behavior and set expectations, build confidence and to be a strong leader and ally for your dog. We use a reward-based system that also focuses on enrichment and relationship-building. 
Why DogSpeak is Different
DogSpeak's training techniques go beyond basic obedience. We strive to teach dogs real-life manners and to facilitate a trusting relationship between you and your dog. DogSpeak will ultimately  teach you how to change your daily habits so you can communicate more clearly to your dog.  We do not believe dogs are robots, and believe each dogs has its own set of needs based on genetics, lifestyle and history. DogSpeak's ultimate goal is to build relationships, not dictatorships.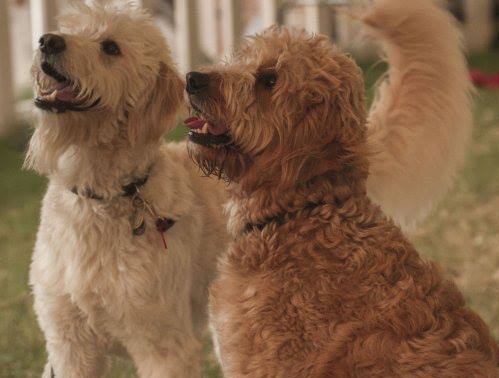 Common Issues
Issues with which our trainers commonly work:  jumping, excessive barking, separation anxiety, aggressiveness toward humans and/or other dogs, confidence-building, inner-pack issues, chewing/mouthing, door-bolting and housebreaking.
Please note, this list is not exhaustive. Feel free to reach out to us with questions!